PUBLIC DASHCAM SUBMISSION
Published on

15 October 2021 - 14:30

Last updated

12 September 2023 - 10:21
---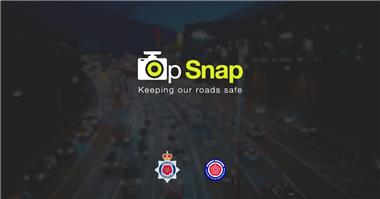 Operation SNAP

This is Lancashire Constabulary's response to the increasing submission of digital evidence relating to moving traffic offences witnessed by members of the public.

If you have witnessed an incident that is not a collision and wish to submit footage that you believe can be used to evidence a moving traffic offence, please fill out the form below. If the footage does relate to a non injury collision please contact your insurance company. If Injuries have been sustained by any party please report via 101.

The form includes a statement declaration, your own details, information relating to the incident and the offender's vehicle that we may rely on in any subsequent Court proceedings, along with a tick box to confirm you are in agreement with the conditions of submitting digital evidence to Lancashire's 'Op Snap' team. Please note some fields within the response form are mandatory.

Once the statement and agreement have been completed, you may then upload your footage which will be assessed and consideration given as to what, if any, further action should be taken. Please be aware that the footage will be assessed fairly and impartially and you could be liable to prosecution if it emerges that offences have been committed by yourself.

Importantly, the Police's decision is final and by completing the declaration and agreeing to the conditions you agree to abide by our decision and where required, attend the Magistrates' Court to give evidence.

Following submission, you will receive a unique reference number on the final page; please make a note of this URN. You will then be contacted by a member of the OpSnap Lancs team to advise that the footage has been successfully uploaded within a day or so. We will then advise you within 14 days of our decision on whether to take further action or not.

The submission portal has been designed to deal with single incidents. The submission forms are easy to complete and so to prevent confusion, OpSnap will only deal with individual reports. Reports containing multiple allegations will be rejected by e-mail with the submitter asked to resubmit each incident.

We respectfully ask you not to contact us on 101, 999 or online as other departments will not be able to advise you on the status of your submission.

Please be aware that this IT solution is an interim measure subject to review and amendment and we appreciate your patience.

Operation SNAP FAQs can be found at lancashire.police.uk search for "OP SNAP FAQs"